Tuesday 1st April 2014, was the day that Julie Brooks said goodbye to her son Simon Brooks. Simon died after taking an overdose due to the extent of the bullying he was victim to at this local school in Wales, UK. He had spend 18 months of his days of life on earth being tortured and made fun of at school. Even so much on the week before taking the overdose, he was assaulted on a train.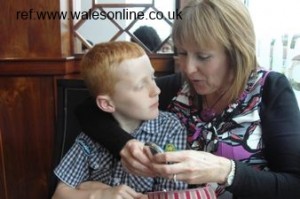 "I can't cope any more."
"I can't cope any more" was the words he had written on his mobile phone app to leave a message to his parents. All of this note is not known yet, but he wanted to leave a message to his parents on why he felt so bad. When the ambulance crew came to his home on the day his mother found him ill after a suspected overdose, he was able to succumb a few words to the ambulance crew, "I'm being bullied".
Purple as a mark of respect to Simon Brooks
Wednesday children at the school Y Pant in Pontyclun wore purple in respect of Simon and chanted his name outside the school gates. Children also setup a Facebook memorial page on his departure. My own reasons why Facebook memorial pages are bad ideas have been noted several times before after such deaths and this can be a breeding ground for Cyberbullying. It has not happened as of yet from the 12,000 fans so far on the page, but in the past, these pages have seen more incidents of bullying stem from them.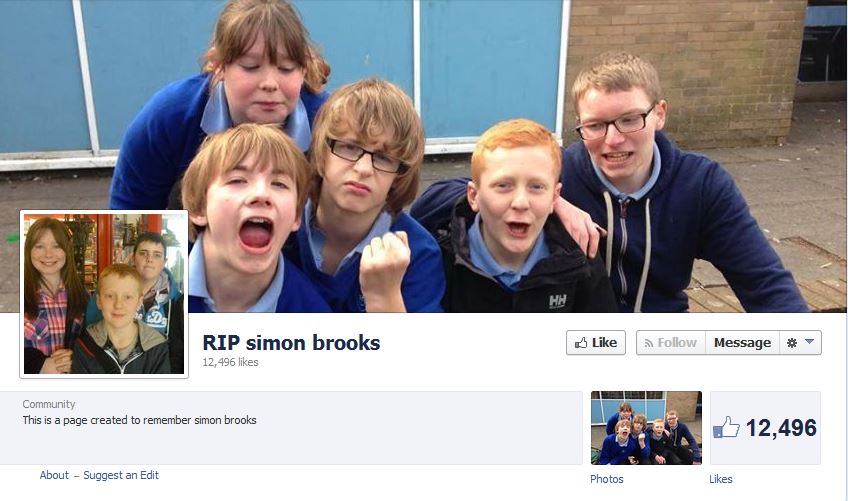 Teachers unsure how to deal with Cyberbullying
A recent study carried out by Trinity College Dublin and Stranmillis College Belfast conducted research from 143 schools in both Republic of Ireland and Northern Ireland to demonstrate the difference in response cyberbullying incidents in Irish schools on both sides of the border. 75% of the teachers and principals interviewed believed it was more of a problem in secondary schools that primary. But when it came to, what schools were better armed to respond, it showed Northern Ireland to have 73% trained in Internet safety in comparison with Republic Ireland of 39%.
Is it the school's or the parent's issue looking after our children?
There is a consensus out there that teachers are responsible for all our children's education and this is not fully true to the extent of what other learning abilities our children hold. Think how our children learn from the day they set foot on the ground. They can learn through visual study, through Kinaesthetic, through auditory and logical. Learning to walk, talk, play, and eat and much more was the aid of parents and from these stages the parents are people who dictate how and where the children get educated. On average, children are in class 20 hours per week in class out of a total 168 hours, and for the other 148 hours their parents are in their care. Is it fair to blame the schools always for the first signs of trouble? I do not think so at all, but schools are great in support when home issues do trickle into the playground.
Related articles