Yes, there are occasions when the child lifts the iPad or smartphone to play with it and the parents are unaware of what they are at, which most times is safe enough. But on the occasion when the child wants to play some free games or apps, that is bundled with loads of pop In-App purchases with more levels and offers, it is very easy to hit "BUY" This is costing parents ching ching on their monthly credit card bills unaware of what these items are.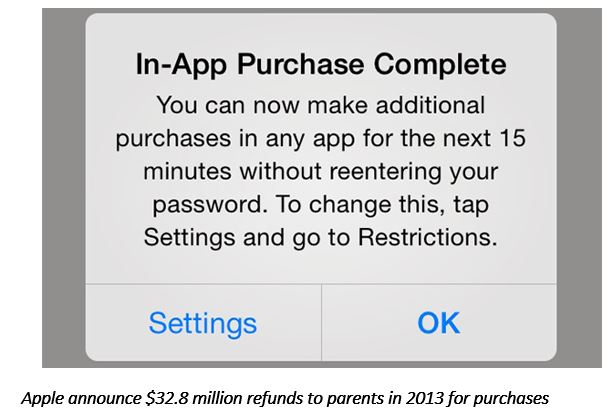 Apple announce $32.8 million refunds to parents in 2013 for purchases
Apple recently reported that they had to give the parents the benefit of the doubt with the volume of app purchases in the iTunes store with their credit card details. Parents were hurrying to Apple support to inform them of their large credit card bills coming from their store. They had no idea what these were and questioned Apple and they gave the money back to most cases.
Apple feature lets parents know of time frame
On the new iOS upgrade, a message now appears suggesting that unless changed, for the next 15 minutes, more in-app purchases can be made without needing a password. This is giving warning that the facility is still open. Apple is not the only company. Google Android store are facing similar requests from parents for refunds. Will all refunds be adhered to? We do not know?
Should parents monitor their children's online use?
The average household has up to 11 internet connected devices that children can access and go online. For parents concerned about the devices and want to have a site assessment and lessen the worry of what particular devices the children are using, a meeting can be arranged with me and the parents and/or family members to discuss implications, downsides and operations within a household with particular attention paid to security and awareness. Contact me Help@CyberSafetyAdvice.com or Ring 086-2377033 for more information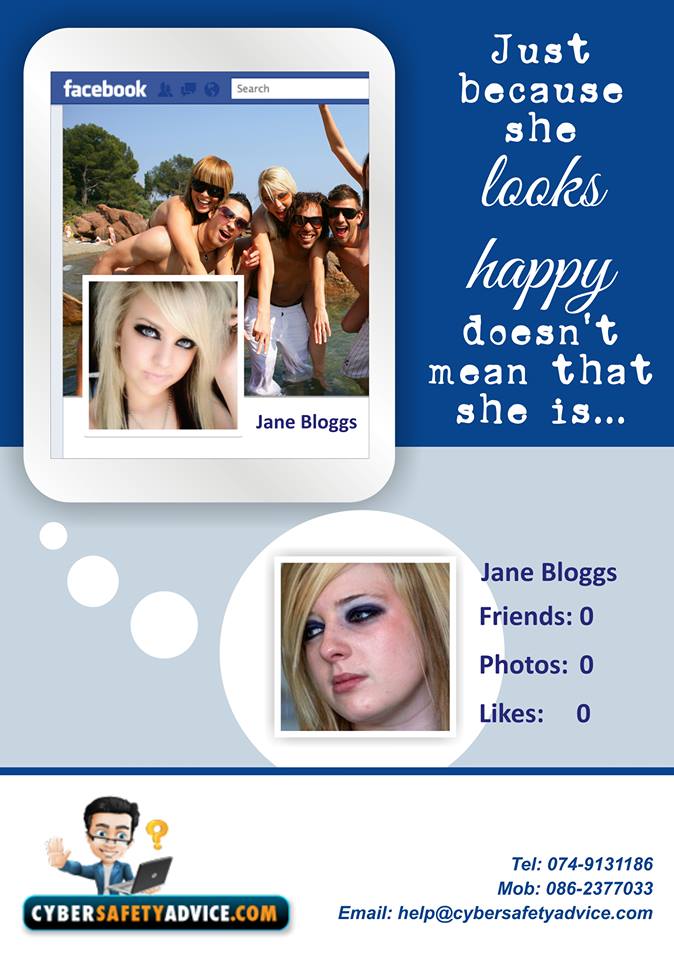 For more information & tips on Cyber Bullying & Internet Safety log on to www.CyberSafetyAdvice.com  and www.PcClean.ie   or Ring 086-2377033
[CONTACT_FORM_TO_EMAIL]