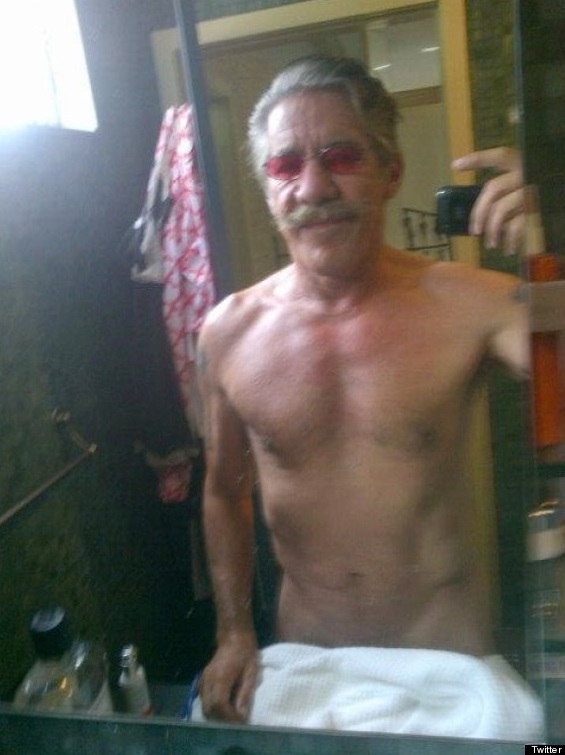 On July 21st around 1 AM, Geraldo Rivera thought a snap shot of his semi-naked body is a great way to celebrate youth in his seventies? The picture above was posted on his Twitter account @GeraldoRivera with a Tweet "70 is the new 50," he wrote. "Erica and family are going to be so pissed… but at my age…" After the realisation of his Tweet, he removed the image from Twitter and tweeted "Note to self: No Tweeting after 1AM"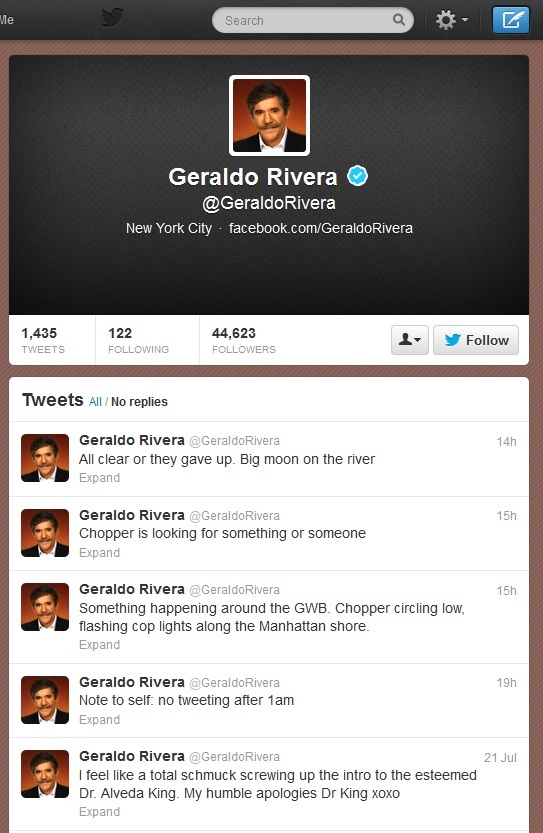 Geraldo celebrated his 70th birthday on 4th July and extended his late night celebrations with the rose tinted glasses and signature moustache.
Who is Geraldo Rivera?
Geraldo Rivera is well known in America for his talk shows on WABC AM and KABC AM radio stations. Working previously with Fox news he is not new to the scene of getting into "Hot Water" (Or out of Hot water as photo suggests out of shower). When Michelle Malkin walked out of Fox News saying she could not work with Geraldo because of his derogatory statements to her. Also in 2012, he called Trayvon Martin a "gangsta wannabe" because of wearing a hoodie, but later apologised to the parents.

Kate Middleton goes onto #RoyalBaby watch on Twitter
As Twitter is busy this week, a trend that is high is the news of Duchess of Cambridge Kate Middleton going into hospital to give birth to Prince William's first child. The hash tag #RoyalBaby & #BabyWatch is getting tweeted and shared as people are anxious to know what baby she has. One Twitter user was grateful to Geraldo Rivera's picture as it broke up the boredom of #Baby Watch. Children have been groomed by sexting and have gotten so used to sexting that it has become part of the norm. Tips on what to do if your child is sexting on this link.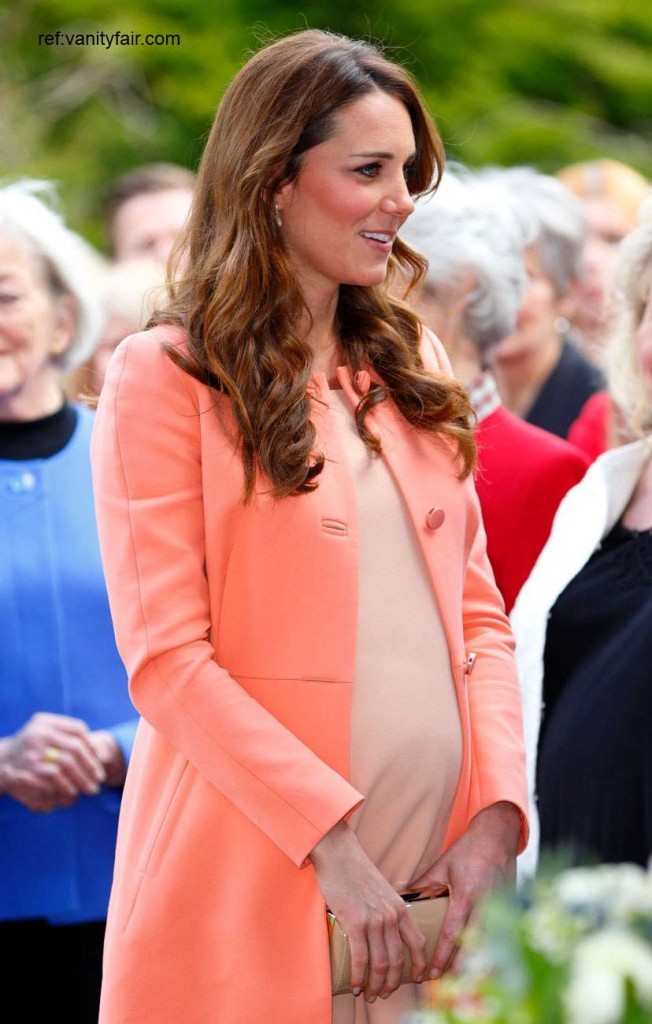 Even Gary Goldsmith, Kate's uncle got into the Twitter craze on the same morning to describe how exciting his day was. He was bombarded with good wishes all day.

As most news comes via Twitter, it maybe not be obvious to us all that what we post on these platforms, the whole world can see. Geraldo did not think how many people would see this???
Conclusion: Careful what you "Put up" you never know where it ends up
Did you ever post something you later regretted on a social media site or someone you know did? If so please comment below with your story.
To catch up on any missed articles written by Niall Mulrine of Pc Clean, go to www.PcClean.ie  and www.CyberSafetyAdvice.com
Related articles