In the wake of recent suicides in Ireland, we have seen an unprecedented amount of activity on Facebook after the bully victim has taken their own life. RIP Facebook Memorial Pages are souvenirs for people who either know the victim well or have not met the deceased but are compassionate to the surroundings of the case.
Do People latch onto the tragedy?
But is it more to do with the situation or the person who passed? For the people that have no idea who the victim was, will comment on how "Heaven took an angel too early" because of their age and maybe less on fact how they would of known them. Its human nature, we don't need to know the family of a bereaved one to sympathise. We try to extend our kind thoughts and prayers, as we don't know what else we can do. It has been part of Irish society for decades, maybe centuries and it's no different now but how we express these emotions are changing. We now have Social Media to increase our reach to more people.
723,400 Irish Youths on Facebook under 18
Facebook being the most popular of social media platforms with 723,400 Irish youths between age of 13 and 18 is where we are expressing these thoughts now. That does not include the under 13's as Facebook rules stipulate no membership for under 13's. But that does not hinder children to get on the site, they will add a few years maybe more to their real age to get logged on. All too much thoughts are often expressed and people's opinions become a catalyst for a debate.
Facebook RIP Pages
Over the past few months, I have come across YouTube and Facebook pages dedicated to people who passed away from taking their own lives. The bulk of the messages on these sites are expressing concerns over the tragedy, whilst other people are just being curious to what happened, by asking lots of details of the death. With this, people also have the ability to put their 10 pence worth in. On one such Facebook page, comments such as "Online Hoe" were describe about the person who died.
Also, comments that would personally attack victims "I couldn't dislike her ugly face ..:3" These people are not comforting with others when putting up these comments. They are looking for attention maybe out of an already delicate tragedy.
Even more recently a young male put on a message on an RIP that he would not grieve over another suicide if it was similar to Amanda Todd's "Amanda todd killed herself over flashing her tits, so eh, I'm not gonna mourn someone who doesn't deserve it". These type of comments were fuel for another Cyber Bullying attack. More and more people will retaliate with their opinions that are often vicious in their sentiment.
Ireland had 527 recorded suicides in 2011
It's ironic that the people maybe commenting on someone who passed away by the tormenting of cyber-bullying, yet they begin a new session on the same spot. Almost like Irish society again, "Of the 527 recorded suicides in Ireland last year 75 -80% had alcohol as the main agent….yet the first place we go from the churchyard is to the pub to celebrate the life and times of our dearly departed friend….maybe it's just me but I believe we are missing the point!!"- Martin Mc Fadden – Counsellor & manager of Friends of Bill W Donegal Town.
Exactly a good point, we go to the place where maybe been an agent of why someone took their lives. What do you think about these pages? I asked some people that question and these are comments I got
Comments from the public
"young people get very emotional…follow the pack type thing……i have seen a lot of anger on these pages too….more bullying in a a way????????/"- Mary Mc Gowan, Parent
"There is no Facebook in heaven and about time a lot of people realised that!"- Anoyomous
"Think that it just depends. If the family get comfort from the messages then I think it could be a positive thing to help the grieving process, everyone is different I suppose" – Tracey Catherine Hurst, Parent
"Another example of how distasteful society has become. . . Ppl are becoming emotionally stunted bc they are losing all real communication skills bc they can only "speak" online !!!!"– Trasa, Professional
"They often prolong the grieving process for many friends and family. Grieving, if possible, should be done in a private, personal environment within the support networks of family and close friends." –Simon C, Student
"People have the best intentions but if they really wanted to pay respects to the family they should do it privately." – Anon, Student
For more information & tips on Cyber Bullying & Internet Safety log on to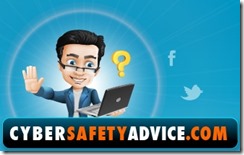 www.CyberSafetyAdvice.com and www.PcClean.ie
Related articles