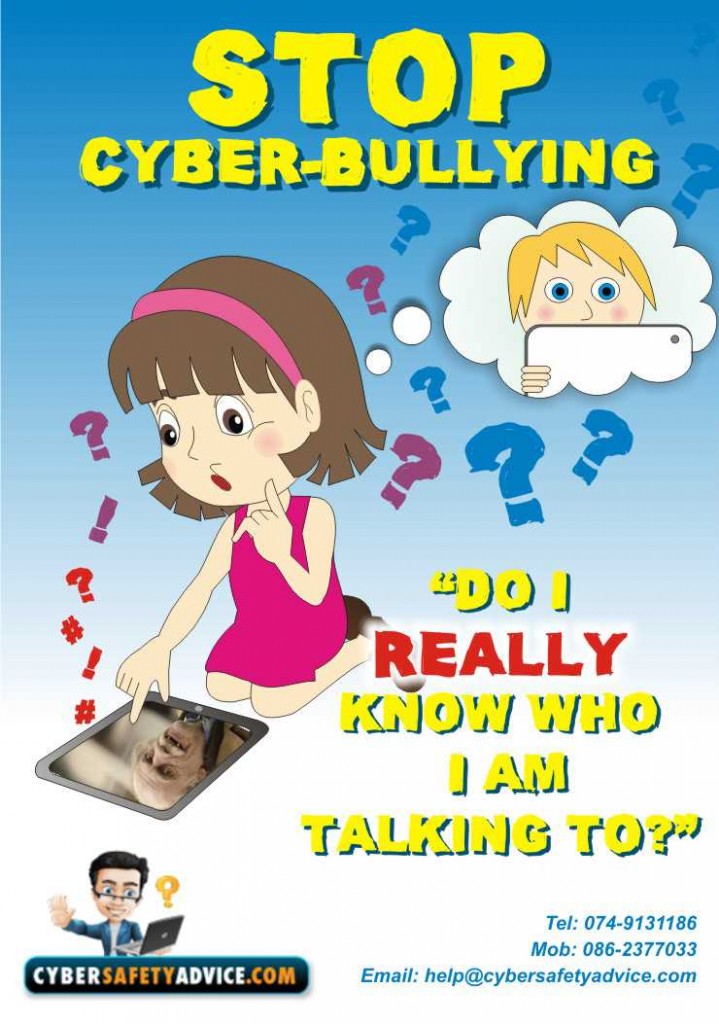 Cyberbullies don't take the summer off. With more time on their hands to engage in social media, here are a few prevention tips for parents to use as "dinner conversation" with their kids to identify and prevent certain types of cyberbullying tactics this summer.
Photos: "Pays To Be Paranoid":
So many adults are like "Eghhh I can't keep up" but you can't prevent cyberbullying if you don't know what to look for. Get familiar with the two latest popular photo sharing applications teens are using: Instagram and Snapchat. Teens may think that they're safe in sending silly or sexualized "selfie" photos with their friends on Instagram, but unless they have rigid privacy settings, anyone can view and download their photos. This is currency for anyone who holds a grudge; an ex-friend, an ex-relationship or even jealous and insecure strangers. Likewise kids who use Snapchat (which deletes the photo 10 seconds after it is sent), are lulled by a false sense of security if they think they're safe from having their private photo exposed. Kids have already figured a screenshot workaround to save Snapchat images. Bottom line: Tell your kids to be paranoid about what they reveal in their photos-and to urge their friends to do the same: the context of the photo you put out there can be instantly changed in the wrong hands.
Digital Pile Ons: "Don't Feed The Trolls":
In a Digital Pile On, a group gangs up on one person through group chat, texts, online comments and instant messaging. With Facebook and Twitter still ranking in popularity among teens in terms of sharing written content, the potential for conflict is always an issue. Lack of face-to-face communication often breeds miscommunication and misperceptions, which, in turn, results in snarky little snipe fests. If your teen is the recipient of a negative comment, fighting "fire with fire" online, can turn quickly into a Digital Pile On campaign. Teach your teen to not blindly react–but instead, take a breath, get offline and with your help, craft a strategic face-to-face response. Trolls can't wait to see negative reactions-it plays right into their game plan. (A troll is someone who deliberately posts inflammatory messages online with the intent of provoking some kind of negative response.) Don't give them what they want.
It's Your Digital Footprint: Monitor it:
From the moment a parent posts a sonogram of their unborn baby on Facebook, a child's Digital Footprint (i.e. online dossier) begins.Today's Digital Natives generation is the first to have every element of their lives documented online. But before you post a photo of your cute naked toddler in the bath tub, remember, photos can be misused and the context can be maliciously twisted. Start by monitoring your own social media profiles and remove any content of your child that could be used against them in the future. Paranoid? Yes, see the first tip. We're not concerned about everyday uses of social media; we deal in worst case scenarios. Then, ask your child or teen to do the same. Finally, set up a daily alert on Google (www.google.com/alert) with your child's name as the keyword to come to your email inbox. Additionally, periodically enter your child's name in www.socialmention.com, a real-time search engine that looks for that keyword in blogs, comments, bookmarks, events, news, videos, and more.
These tips and other cyberbullying tactics are from the book Cyberslammed™ Understand, Prevent, Combat And Transform The Most Common Cyberbullying Tactics by Kay Stephens and Vinitha Nair. Called "well-thought-out, and practical, designed to end the bullying without causing more pain" by Indie Reader, (5 star review) Cyberslammed provides practical strategies to take control of six of the most harmful digital conflicts that teenagers face today.
Related articles