Top tips for Children to stay safe online during summer
Brought to you by Niall Mulrine, www.PcClean.ie and www.CyberSafetyAdvice.com
Yes, the school holidays are coming, the weather is getting brighter and the days of getting up early for school are coming to a close. It's that time again when we have no school for the next 60 days plus. Most children will tell you that they have been looking forward to end of term for a good few weeks now and the parents are going to get into holiday mode with the house rules too, maybe.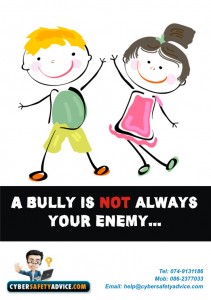 What can parents do to reduce risk of cyber-bullying over the summer?
The more free time the children now have on their hands, it will come no surprise that certain temptations to act the eejit are unavoidable. Don't get me wrong, there is nothing wrong with some mischief, as we all got up to it as children. But it's when the mischief can lead to an area where hurt may be caused to another person, that is concerning. I had Top 10 Tips for Parents to Prevent Cyber-bullying on my website www.CyberSafetyAdvice.com previously and these tips are still worth noting for 52 weeks of the year, not only the summer. But some extra things to watch out for over the holidays are explained.
5 Steps to help not become a CyberBully
1)      Block: It may sound obvious but sometimes we don't understand the implications of blocking a friend of social media. The block button will prevent the status updates coming from that person, e.g. the bully. The bully is unaware of your action and it does not come up on their account that "Victim X has blocked you".
Unfriend: Means that you will neither see their name or updates and they will not be able to see your status updates.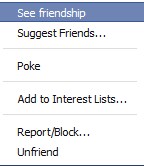 2)      Photos last forever: Photos tell a hundred words. Be careful they don't tell the wrong 100 words. When posting photos, careful that there are no implications for further taunting. If you see a photo you are not happy with on a social network site, Report or Flag it to the web platform as seen on Twitter here.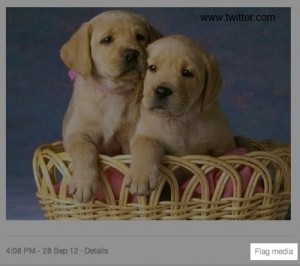 3)      Sharing & Liking: Sharing and Liking a nasty photo or comment, is the same as putting the message up you. You are giving your blessing and supporting to these and this is called "Bystander" bullying. If unsure, speak to someone.
4)      Revenge: Revenge is not sweet. By trying to get back or one over, on someone who negatively criticises you on the web, ignore this and do not react. Once a person reacts, the other person will return with more negativity. Switch off the phone or computer in this case.  Try not play Tit for tat.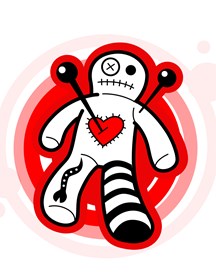 5)      Mobile Phone: Digital evidence can stay a long time, don't be lured into forwarding text messages of text, image or videos to other people that may disturb others, including abuse, nudity, innuendo, etc
Turn off the Playstation ,TV, XBOX and Tablets
Again, back to older days where these gadgets were not invented, try to get the children outdoors to play in a real life "social" world rather than the online. As children, we need to play, discover and learn every day. Prevent the "TV addiction" by getting out on the playground.
Enjoy the holidays!!!
I would like to hear if you agree or disagree with these thoughts, by emailing help@Cybersafetyadvice.com
To catch up on any missed articles written by Niall Mulrine of Pc Clean, go to www.PcClean.ie  and www.CyberSafetyAdvice.com
Related articles