Zoe Whelan hate message on Instagram over relationship with Niall Horan Jealousy on Twitter
KEEP UP-TO-DATE WITH CYBER SAFETY
Subscribe to our e-mail newsletter to receive updates.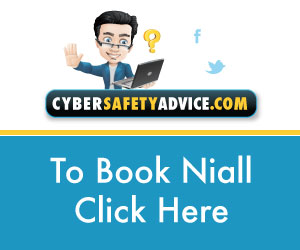 "Niall Mulrine of PC Clean offers an excellent talk for Parents on Internet & Social Media Safety. This issue has been identified by the Parents in our school as one which causes much anxiety and concern, especially for the Parents of children in the Senior Classes. Niall's presentation is informative, thought provoking and unapologetic in the clear message which it gives to Parents. The talk was well attended and is one which we will definitely host every few years. I would highly recommend i…
Fintan Keating, St. Marys NS, Stranorlar, Co. Donegal
"Niall provided an engaging and eye-opening look inside the world of social networks for our staff and Parents Association. Highlighting the dangers and pitfalls associated with this online revolution h elped prepare parents and teachers to protect both their own online presence and that of their children."– Pauric O'Donnell, Teacher, St Eunan's College,Letterkenny.
St Eunans College, Letterkenny, Co. Donegal