A cartoon floating around Mashable from The Joy of Tech reflects the latest barometer of Facebook from the teen perspective ("Uncool!).  Now that teens are flocking away from it, (supposedly to get out from under the ever-present eye of parents who "liked" their page), how is a parent supposed to track their activities?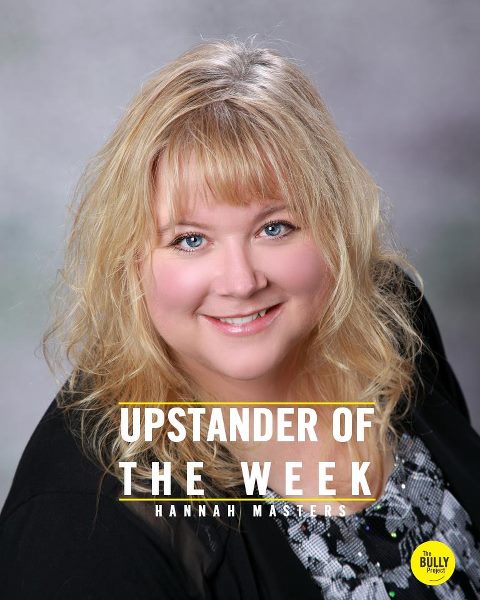 A Parental monitoring tool for smart phones provides parental intelligence- aBeanstalk
With cyberbullying, there is no easy solution. But luckily, I've discovered one effective tool for Internet wary parents to use. I recently interviewed Hannah Masters, founder and C.E.O. of aBeanstalk, a parental monitoring tool for smart phones and Internet activity. There are quite a few of these "parental monitoring" systems on the market, but Masters and fellow mom, Karen Bomm came up with a brilliant way to gets teens to self-monitor their Internet communications. This simple tool identifies and prevents all kinds of potential teen digital pitfalls from cyberbullying and sexting to peer pressure and negative behaviors.
Full disclosure: I have not received any compensation from aBeanstalk and I have no financial or ownership interest of any type in this product. As the co-author of Cyberslammed, I have spent the last seven years studying ways to understand, prevent, combat and transform cyberbullying (the foundation of our book) and aBeanstalk falls squarely under the "Prevent" category. I think their system is one of the smartest, most progressive tools parents can have to protect their kids—from eight-year-olds who are handed iPads and smartphones to older teens who still need help making good choices.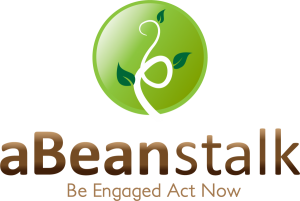 This is a monitoring and filtering tool not a spying App
Basically, the way it works is, a parent signs up for an online account on aBeanstalk and keeps a sub-account on any child under 18 who has a cell phone and/or a social networking profile. Any time the child or teen sends or receives any messages (regardless of the device he or she is using to access these sites), aBeanstalk will monitor those communications and filter out any keywords for sexual content, profanity, aggressive language or cyberbullying. If certain words are flagged, the parent gets immediately notified by email or text message.
"This is a parent's window into their children's online activities and mobile phone usage," said Masters. It works across Facebook, MySpace, Twitter, Instagram (the top sites kids are using for social media) as well as texts and photos and videos on the child's phone. There is even a GPS function for smartphones so if Tommy says he's going over to a friend's house after school, you'll know instantly if he got there.
How do parents get their kid to agree to willingly hand over cell phone and social media passwords? "It is a tough conversation," Masters admitted. "What I did, is, I knew my own kids wanted a new smartphone, and I think every teen on the planet is negotiating for the new latest and greatest device. So I personally used that as leverage."
The thing I'm most impressed with is aBeanstalk's mission is not to have parents "spy" on their kids, but rather, use the tool in conjunction with house rules on digital behavior.
Parental basics that is upgraded to match digital lives
The majority of parents own their kids' cell phones and have power to be able to say: "I'm not stealth monitoring you. If you want the privilege of owning a phone or using social media, you need to allow the aBeanstalk system to filter the keywords and be aware I'll know when you are communicating in ways that are unacceptable. In this regard, you will be fully accountable for your actions and online/digital communications."
"I told my kids, I won't be looking at all your texts, I won't be digging around your Facebook posts," said Masters. "I want them to be free and be able to be kids and be able to communicate with their friends. We set up ground rules such as: Don't be mean. Don't friend strangers.  Don't post anything you'll regret that lives forever online. Only in the event that a notification comes to me that they said something that was out of bounds, I told them we're going to have a conversation about it." Conversely, it monitors if your child is the target of inappropriate behavior. "If someone offered my son drugs, or said something horrible to him, I'd want to be the first to know," said Masters.
And sexting photos? "Oh yeah, we already had that happen," she said. "My son texted a girl he liked to send him a photo of her face, so he could see what she looked like and instead she texted back, 'A naughty one?' and immediately he was like 'Nooo!' "
"As soon as she put the words'naughty one' out there, it was on my radar and an alert came to my phone," said Masters. With such steep and irreversible penalties for sexting from state to state, this function alone makes the tool an invaluable resource.

"We're the first generation to raise kids who are fully Digital Citizens"
Masters is a "mom on a mission" as she calls herself. After both of her teenage boys got badly cyberbullied, she connected with a friend who had created the aBeanstalk technology and decided to launch a company around it.  "We didn't grow up with this," she said, meaning the underground world of social network communications. "We're the first generation to raise kids who are fully Digital Citizens and realize we have to be engaged with our kids' online personas," she said. "It is so easy to miss something when it comes to your kids' online conversations. It's so hard to monitor every little thing. When I see posts of kids who ended killing themselves a week later and when I think of what we experienced with our own kids, this is a way bigger problem than anybody can get a handle on. I said to myself, 'I've got to get this out to as many parents as possible.' "
The other thing I like about aBeanstalk is that the Basic service for parents is free, so even parents on a budget can access aBeanstalk's straightforward activity reports and activity analysis tools. The tiered offerings up to the Premier level offer a wider range of monitoring options, which cover the very active texter and social media user.
Learn how aBeanstalk works with free virtual Internet & mobile child safety Workshop
Since her company has launched in 2012, aBeanstalk has become more than a company; it has morphed into a digital literary and cyberbullying advocacy site. Already they are restructuring their website to "be a foundation of community involvement" and provide free resources to parents, grandparents, step-parents, aunts and uncles.  To join aBeanstalk's free weekly virtual Internet & Mobile Child Safety Workshop , simply go to http://www.abeanstalk.com/how-it-works/video/
Masters has already seen the positive effects of the aBeanstalk tool in her own household. "My son is my own example," she said. "He says he has more freedom because now I have peace of mind. They know that I can trust them, that I can verify their location at any time. The first time they get cyberbullied at the beginning stages, we could talk about it."
aBeanstalk also seems to have a residual effect on kids' friends. "Kids know the first time one of their friends sends them an inappropriate text or photo, that you, the parent are going to have a conversation with them about it," she said. They can't control their friends' behavior, but to avoid the hassle they can and do say 'Don't send me this stuff.' "
Masters calls this service a "parental intelligence system" and that is exactly what is needed to tackle the very slippery issue of cyberbullying. Schools have their role; parents have theirs. I will be recommending this tool to every school group and parent I meet this year.
About the Author- Kay Stephens
Kay Stephens is the co-author of Cyberslammed: Understand, Prevent, Combat and Transform the Most Common Cyberbullying Tactics, published this year and sponsored by Time Warner Cable. She has been doing presentations to East Coast U.S. schools on specific cyberbullying threats and how to understand, prevent, combat and transform them.
—
Kay Stephens
co-author Cyberslammed
info@cyberslammed.com
207-542-9320
For daily cyberbullying tips and updates: www.facebook.com/cyberslammed
Libraries & Schools get 10% off Cyberslammed; email us for a promo code!
Related articles