Am I worth $16 Billion? Of course I am, if I am feeling good that day!! But if I walked into my local bank would they exchange me for $16 Billion? Lucky if they even speak to me, as $16 on this own would be happy days!!! But, Facebook's Mark Zuckerberg thinks me and 450 million other people are great assets. WhatsApp is adding approx. one million users daily to its database. Five years ago, when Jan Koum and Brian Acton founded WhatsApp, they never imagined that they were any threat to Facebook (who at that time had 550 Million Users), let alone sell to Facebook for $16 billion. But it's great to know that Mark Zuckerberg reckons each user is worth $42
What is WhatsApp and why is WhatsApp so popular
Ok, what is the deal here? Why give so much money to an App that costs nothing, diddly squat, zero to the user for the first year and then 99c per year after?
According to their description on Google Play, the App is a messenger that can be used instead of SMS to send and receive text messages, pictures, audio and video. It uses either the 3G on the handset that will be charged by your mobile phone operator of a WiFi signal that you can catch, as long as there is internet connectivity the App does not cost money to send pictures or audio. Like other social media Apps such as Viber and BBM, users can have group conversations at the same time. Contacts are connected to your mobile phone number and it searches the contacts on the user's device and will inform the user if these contacts have WhatsApp on their device. No need for ID's or passwords to log in.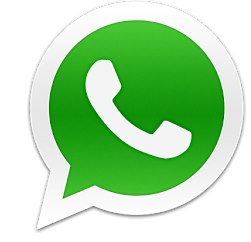 Why does Facebook want WhatsApp so bad?
Facebook have tried to get into the mobile messenger service with the bolt on, Facebook Messenger to their popular App Facebook, but only 62% of the users are said to be using it actively on a daily basis. In comparison, WhatsApp boast a 70% active users per day sending 19 billion messages, 600 million photos and 100 million videos. Facebook see the acquisition of WhatsApp as a support to gain more people in other continents where Facebook messenger is lagging in comparison such as Latin America, Australia and Europe.
WhatsApp will not be a profit making App??
One thing is for sure, Mark Zuckerburg did not buy this to keep himself amused and keep Google from buying all the Apps! There is going to be some coins coming out of this situation. I remember Mark Zuckerburg once say, that Facebook was not built to make money but to connect people! He announced after purchasing WhatsApp, "I've known (WhatsApp founder) Jan (Koum) for a long time and I'm excited to partner with him and his team to make the world more open and connected." – Sound familiar? He also said "No one in the history of the world has ever done something like this,"
For more information & tips on Cyber Bullying & Internet Safety log on to www.CyberSafetyAdvice.com  and www.PcClean.ie   or Ring 086-2377033