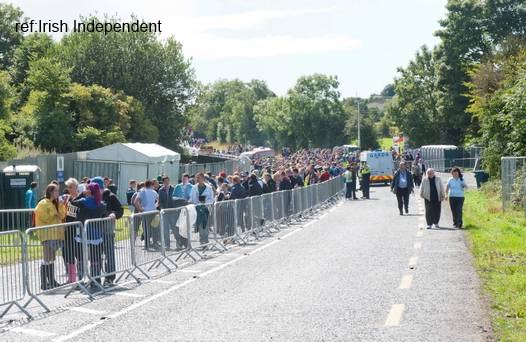 Its a shame that the negative situations get the most hype on and offline. We have been hearing recently of so much negative effects of online abuse following deaths of Hannah Smith, Erin Gallagher, Ciara Pugsley, Lara Burns, Amanda Todd and others due to abuse on ASK.FM. But a recent concert held by Eminem in Slane, Co. Meath, Ireland just showed how much people want to get attention with their photographs. The Twitter hashtag #SlaneGirl has gone mad, since a photograph of a female now believed to be only 17 performing oral sex on a young male taken by passerbys. This passer-by thought it was funny to post to Facebook and Twitter.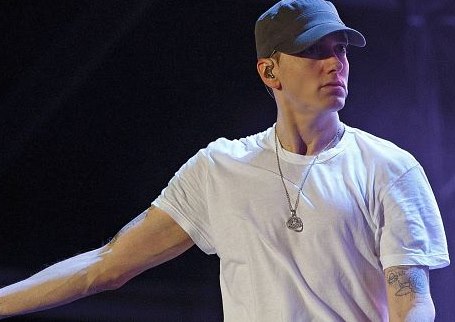 Eminem headlines Slane Castle 2013
Eminem headlined Slane Castle on 17th August with support acts Plan B, Earlwolf, Yelawolf, Slaughterhouse and 80,000 dedicat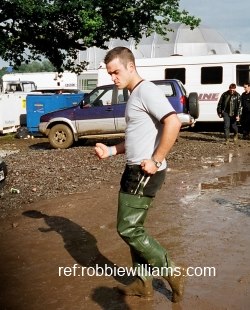 ed revellers in the field. The weather was great, the atmosphere electric, alcohol drowning the streets via carry-outs and inhibitions were loose. All these factors were a cocktail for disaster for some people. Having travelled to Slane many a year from 1995 onwards, I have seen changes in the going-ons. From throwing a plastic cup at Liam Gallagher (Oasis) who supported R.E.M. in 1995, Robbie Williams ripping the back of this trousers in 1999 supporting The Verve and many more minor offences, Slane was always a great venue. I visited the Oasis revive in 2009 where Prodigy again supported and over took the main act, and I felt at the age of 30 and "an oldie".
It was not just drink that was freely seen in the audience, but people rolling joints, taking tabs, sniffing powder (Maybe Snuff!!) and heating spoons did not seem to batter an eyelid of many people. Seeing a young boy urinating into a girls welly without her even realising seemed to really take the "P*ss" I thought. Not only was it disgusting, ignorant, cheeky, bad manners, unhygienic; it seemed to be OK with others. I was a few rows back and others who witnessed just looked and smiled as to say "ah well nothing new here"
Consequences of child pornography
Fast forward a few years to 2013 to Eminem, where a girl is performing oral sex and is photographed doing it. Now, this is where breaking the law and morals goes that bit too far. Firstly, the girl is underage and the male can be charged with underage sexual conduct and the person who took the photo and put online, can be charged with distribution of child pornography. These charges lead to serious consequences and it can ruin these peoples lives. The victim is in real distress with what happened and has even been subdued with medicine in hospital to calm her down. Her journey is going to be tough. The thoughts that maybe running in her head is "how many people have seen this?" and can she move on? Yes, she can move on and with lots of support this girl can have a great life.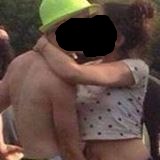 Social Media users to quick to react
The way people share these types of photos so quickly on the internet, again just proves how little they think of the consequences of the victim, victim's family and others around her. A simple 3 second pause to "Think, Think, Think" before posting could reduce the amount of abuse online. What if the uploader stopped for 3 seconds to say "What if this was my sister?, What if it was me?, What if it was my best friend?" These questions should trigger the uploader to say "Wait a minute this is nasty, I will not do this!"
Facebook Pages with content similar to embarrass people on nights out
Whilst reading a report on this incident it took me to several Facebook pages where users on nights out put up funny photos. But the funny photos are not funny to the people in the photos. https://www.facebook.com/EmbarrassingIrishNightlifePhotos is an Irish page, but scrolling through i found hundreds more. This is a reminder to people stop sharing TMI (Too Much Information)
Comments please below on how you think people should react online to scandal
Related articles