Sexting is a taboo subject that makes teens laugh and adults blush. Why? It's not that it is something seedy as the name suggests nor is it anything funny by ways teenagers react. If we cannot understand what it means, ask a teenager and they will quickly give the low-down to us. But how can sexting affect future careers of our teenagers? It's private so why worry or is it??
What is Sexting?
Basically the word was created in short that described sexual content in a text or a SMS (Short Message System) back in 2005, in an article in the Los Angeles Times what was abbreviated to sext-messaging. There was no mention of this phrase until 2008 again, when National Campaign to Prevent Teen and Unplanned Pregnancy conducted a survey outlying the popularity of sexual images and texts being sent via mobile phones. In 2012, the word sexting was listed for the first time in Merriam-Webster's Collegiate Dictionary. Now in 2013, we have Apps for mobile devices to help spread Sext's, such as Viber, SnapChat, KIK, BBM and more online platforms.
Where can a Sext end up?
Once we send a message via email, text, Facebook, etc. we have little or no possible way of taking it back. Once it's gone, it's gone. Because of the viral nature of the world we live in now, news and gossip travels very quick with social media and text apps. Picture a situation: 15 year old male has the hot's for a 16 year old female in school. He has asked her out and she turned him down. He thinks to himself, how an image of a body part of him, sent to her could be a way to get a reaction. He hears all the boys talking about how their girlfriends and friends enjoy getting naked images; so the boys think. Young male takes photo and sends to his crush. She receives it in disgust and is horrified by what she says and tells her best friend. Her best friend then asks if she could have it sent to her phone to have a look. After a little deliberation, the 16 year old female sends images to "best-friend". What does "best-friend" think that would be funny and get the 15 year old male into embarrassment?? Yes, she will send it onto some other friends and may even post online! Before the hour is out, this photo may have travelled to hundreds of screens. Next day at the school, the 15 year old is getting strange looks and sniggers as he walks down the corridor unknowingly. People make fun of him and he learns of what the laughter is about and runs home to hide. But he cannot hide. He gets beeps on his phone to say he is tagged in a photo on Facebook and people are texting him to say cruel comments.
Does this story sound ridiculous? Maybe if we heard of such sext perpetrators who got into trouble  such as Anthony Weiner, Philip Albert, Mark Kandel or Tiger Woods, our minds would ring back to the controversy. Yeah I know, these are all people we know from the telly or they live millions of miles away, but it would never happen here. A mother of a 15 year old male in Donegal thought this also.
My son did not realise the consequences of his sexts
DISCLAIMER:To protect the identity of this situation I will be using alias names for the people to share this story.
Peter is a 16 year old secondary school goer with dream of entering the medical profession when he gets his exams passed, flies through university and carries out his work experience to become fully qualified. Maybe by then he will be 25 years of age or older. A lot of hard work is needed and it already has begun, as he is already studying so hard for his exams the following year and his head is buried in books. Peter found love when he began the big school with Sarah, his first love. At the beginning they spend every possible chance being together and as the relationship grew, so did the pressure to introduce sex into the equation. They both thought it was the right time and both consensually entered into a sexual relationship as they were in love. But Peter started to have dreams of his future job and was told what he needed to do at school to fulfil his goal. Lots of study was the main ingredient his guidance counsellor gave him. So, this had an impact on his romance. He had to sit down and explain to Sarah that they will not have as much time as they used to. Sarah understood this and gave Peter all the time he needed to study. In the meantime, both parties were missing the intimacy of their relationship. As both people had mobile phones, they began texting how they missed certain parts of the intimate moments and tried to relive some of them in text format. Not long, did the request for nude pictures come around and they were willingly send back and forward to each other with no issues as they trusted each other 100%.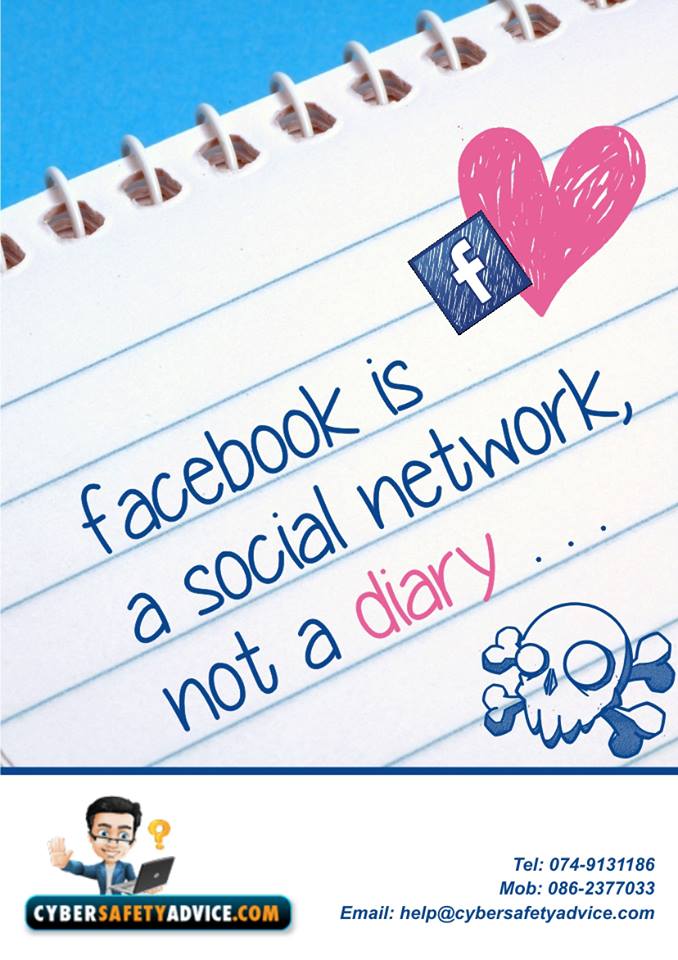 Where is the problem with sexting if it's consensual?
Most teenagers who own mobile phones reckon they need the latest handset always, when it arrives on the market. These two were no exception to the rule. They got 2 brand new smartphones and were super excited that they just threw their old phones in a drawer. Can you think of a few dangerous situations that could arise out of the situation of these phones lying around a house?
Peter's mother, Deirdre came in one day to his bedroom asking to borrow his "old phone" as her phone has broken down and needs it for work. Loving son that he was, threw his mother the "old phone" from out of the drawer. "Mum, you can use this, it's been off for ages now, but it should work". Mum is off to work and brings the charger with her so it can be turned on quickly. Once turned on, she gets a message on screen "Please delete some messages from your phone". Common message when your Inbox is full of SMS on the old type Nokia Symbian operated phones. After accessing the Inbox to delete messages, Deirdre's heart stopped with a sudden sick feeling in her stomach. She comes across some of the messages Sarah and Peter were exchanging to each other. Does a mother need to see this? Does a mother WANT to see this? No, being the answer to both. Luckily the mother was grounded and she reacted accordingly. After talking about it with her husband, they decided on what to do next to address this situation, quickly. Email Help@CyberSafetyAdvice.com if you are interested privately on how they dealt with it.
What Issues did this Sexting bring up?
Remember, Peter wanted to fulfil his dream to work in the medical career. Would a reputation of retaining child pornography be an asset on his CV? Would a juvenile sentence to prison for distributing child pornography and storing images of underage exploitation of children be a building block for his college entrance interview? Would a criminal record be eloquent enough to present at the exam boards?
Did Peter realise the implications of Sexting?
Peter, did not think he was partaking in anything wrong as he was "only messaging" his girlfriend how loves him and how would the Royal College of Surgeons ever find out? He did not realise he was harming anyone or putting someone in potential danger. He would have been devastated if the messages were seen by others and life for him and Sarah in the locality may have been different if the messages were forwarded on to others. Limitless possibilities of this situation?

What can parents do to help their children if they are Sexting?
Please go to CyberSafetyAdvice.com to find tips on how to deal with sexting from a parents perspective so the child you love and have cared for all your life, does not end up paying for a mistake that they were unaware of when younger that could destroy their futures.